Horner park is a great place to picnic, fish, play tennis, or walk one of its woodland trails. Located just north of historic Lebanon, IL it is a nice place to visit during your trip to see the shops and historic points of interest in town.
To reserve a pavilion or facility for events,
call 618-974-9223.
The Looking Glass Playhouse is a community theater located in beautiful, historic downtown Lebanon, Illinois.
The Looking Glass Playhouse is recognized by the State of Illinois as a nonprofit 501 (C)(3) organization. Donations made to LGP are tax-deductible.
To see a schedule of performances and purchase tickets online, go to http://www.lookingglassplayhouse.com/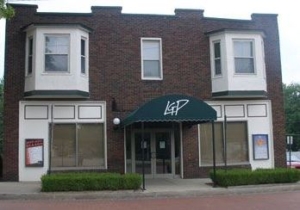 MCKENDREE UNIVERSITY GALLERY OF ART
The McKendree University Gallery of Art is located at 224 Saint Louis Street. Exhibits showcase the creativity of students, faculty, alumni and artists from the region. Exhibitions and receptions are free and open to the public. Stop in between 1-4p Thursday through Sunday. One of our gallerists will be happy to show you the current work on display. Please contact us at gallery@mckendree.edu to request a tour. www.McKendree.edu/artgallery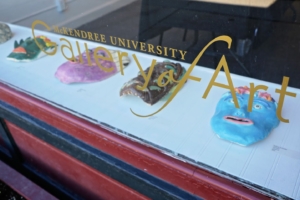 Mermaid House Hotel, located on East St. Louis Street in Lebanon, IL, was built in 1830 by the retired New England sea captain Lyman Adams.  He named it for the mermaids he reported seeing at sea. The Mermaid House was visited by Charles Dickens in 1842 and received a mention in his book American Notes.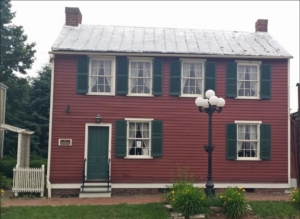 RUSSEL E. AND FERN M. HETTENHAUSEN CENTER FOR THE ARTS, "THE HETT"
The Russel E. and Fern M. Hettenhausen Center for the Arts—"The Hett"—is Southern Illinois' premier performing arts venue, presenting world class dance, drama, classical music and jazz.  The 488-seat auditorium is located on the McKendree University campus in Lebanon, Illinois, 25 miles from downtown St. Louis. www.theHett.com